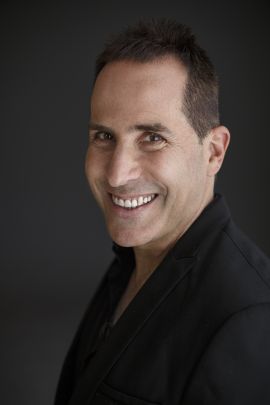 "There was a shimmering, resonating orchestral opening statement that soon gave way to quieter, more fragmented pockets of sound, interrupted by occasional surges of dynamic sound."
Bruce Reader, The Classical Reviewer, August 20th 2014
"Resonating Sounds by the Israeli Ayal Adler proved to be a slithering, shimmering processional, confidently deploying a very large orchestra."
Nick Kimberly, The Evening Standard, August 21 2014
"Adler's Resonating Sounds came from a far less familiar harmonic world, exploring abstract instrumental textures and effects in waves of glorious, shifting sound".
Alexandra Coghlan, The Independent, August 21 2014
" Ayal Adler's Resonating Sounds was a cool and thoroughly contemporary orchestral study, kaleidoscopic and fragmentary, well-suited to the hall's vast spaces"..
Martin Kettle, The Guarduian, August 21 2014
"Adler'sResonating Sounds was a vast experiment in sonority, using the orchestra as a giant laboratory, testing textures and effects; placing growling trombones against tinkling percussion or howling strings against choirs of woodwind "..
Stephen Pritchard, The Guardian, August 24 2014
---
Ayal Adler is one of Israel's leading composers of contemporary music. He is internationally active and his works are being performed throught Europe, USA, Canada, Israel and Far Esat. His ouvre includes music in various genres, including solo, chamber, vocal and orchestral.
His recent work Resonating Sounds for large orchetsra, a commission from the Wset-Eastern DIVAN Oechetsra was premiered by Daniel Barenboim and the DIVAN Orchetsra in August 2014 at: BBC Proms at Royal Albert Hall in London; Lucerne Festival; Salzburg Festival; Colon Theater, Buenos Aires. His symphonic work Crystallization was performed by Zubin Mehta and the Israeli Philharmonic. Mr. Adler has won several awards, including the Prime Minister Award for Composers, " The Year Achievement" Award (Acum prize), etc. He served as Composer-in-Residence for Meitar Ensemble and is currently the ensemble's Advisor. Mr.Adler was nominated Composer-in-Residence for: McGill University Symphonic Orchestra.
His works were commissioned by the West- Eastern Divan Orchestra; Jerusalem International Chamber Music Festival; Adlere and John Gray Endowment Fund; Israel Camerata Orchestra; Jerusalem Music Center; America- Israel Cultural Fund; Israeli Composers' League, and others. His music is published by the Israeli Music Institute (IMI) and the Israeli Music Center (IMC)